STAFDA's 44th Annual Convention & Trade Show - Virtual Anaheim
Dates:
Location: Virtual - Anaheim, CA
Address: https://www.stafda.org/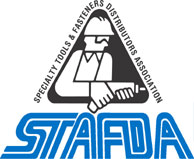 The Specialty Tools & Fasteners Distributors Association (STAFDA) is a not-for-profit educational trade association comprised of distributors, manufacturers, and rep agents of light construction, industrial, and related products, including publishers of industry trade press. STAFDA has more than 2,500 members from the U.S., Canada, and overseas.
WEATHER GUARD® will be at this virtual show.
Experience WEATHER GUARD®'s products, services, tools and resources designed for the professional tradesmen.
For more information on STAFDA visit: https://www.stafda.org/